"Unite and Concur for Secure Future"
Introduction
With an aim to revive, preserve and promote traditional martial art Gatka as a sport, the International Sikh Martial Art Academy (ISMAA) was constituted on 6th May, 2007 at Patiala, Punjab. An apex Gatka organisation, The ISMAA, envisions in promoting, popularizing and standardizing Gatka as a recognised game at national and international level.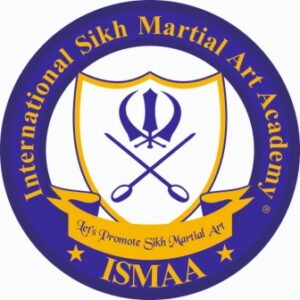 Office bearers of ISMAA had decided to setup a residential Gatka training and research academy at SAS Nagar, Punjab to provide best training, scientific research and academic facilities to the Gatkabaaz. Besides, it will compile an international directory of all Gatka Akharas and Gatka training centers running across the globe which will serve as a first ever reference book.
The Academy has compiled an International Gatka Rules Book-2017 and organizing free martial art training camps, Gatka seminars and workshops in different states to train the budding players accordingly.
ISMAA's selfless and dedicated motive is to awake the masses about this ancient martial art, otherwise, it might happen that the next generation will totally be unaware of Gatka. It's a humble effort to revive a forgotten and dying traditional martial art having a historical significance.